Simple, lightweight model-based validation for Vue.js.
Features:
Model based
Decoupled from templates
Dependency free, minimalistic library
Support for collection validations
Support for nested models
Contextified valdiators
Easy to use with custom validators (e.g. Moment.js)
Support for function composition
Validates different data sources: Vuex getters, computed values, etc.
Preview: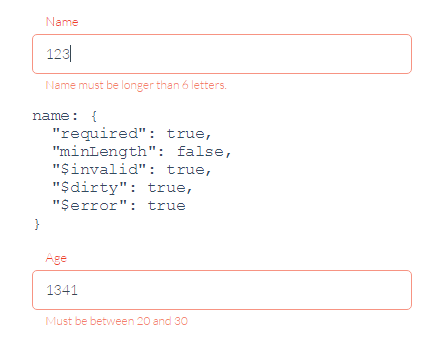 Changelog:
v2.0.1 (03/26/2023)
refactor the build process to use rollup instead of bili and properly build .mjs files.
v2.0.0 (09/25/2022)
Download Details:
Author: vuelidate
Live Demo: https://vuelidate-next.netlify.app/examples.html
Download Link: https://github.com/vuelidate/vuelidate/archive/refs/heads/next.zip
Official Website: https://github.com/vuelidate/vuelidate
Install & Download:
npm install vuelidate --save