Vue.js is one of the three most popular front-end JavaScript frameworks (ReactJS, AngularJS, VueJS) for building web applications.
Want to have an all-in-one UI component library for faster Vue.js app development?
Here are the 10 best (top-rated) UI component libraries for Vue.js developers to build elegant, responsive, and mobile-friendly user interfaces. I hope you like it.
Originally published Jul 30, 2019,  updated Mar 02 2023
1. vuetify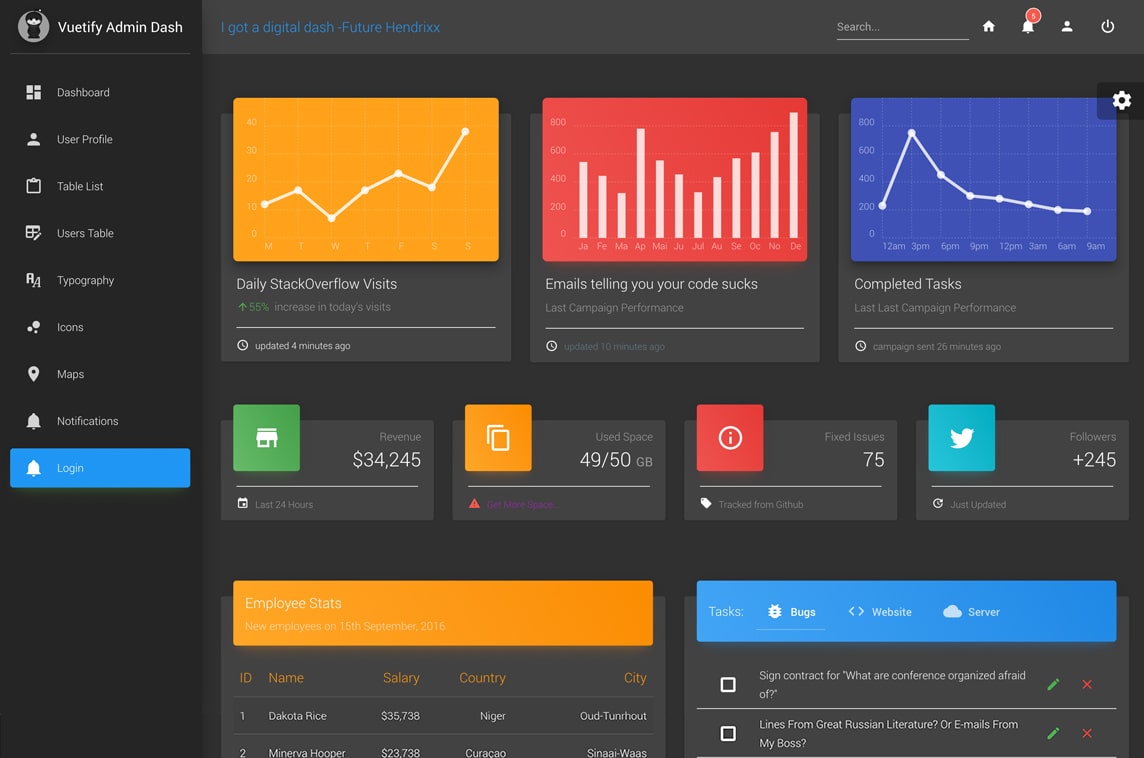 Vuetify is a semantic, Material Design component framework for Vue.js that provides clean, semantic and reusable components for your applications.
Github Stars: 36k+
UI Components included:
Alerts
Application
Aspect ratios
Avatars Badges
Banners
Bars
Bottom navigation
Bottom sheets
Breadcrumbs
Floating action buttons
Calendars
Cards
Carousels
Chips
Dialogs
Dividers
Expansion panels
Footer
Grids
Grid lists
Groups
Hover
Icons
Images
Form inputs & controls
Lists
Menus
Navigation drawers
Overlays
Paginations
Parallax
Pickers
Progress
Ratings
Sheets
Snackbars
Sparklines
Steppers
Subheaders
Tables
Tabs
Timelines
Tooltips
Treeview
---
2. Ant Design Vue

An enterprise-class UI components based on Ant Design and Vue.
Github Stars: 17.8k+
UI Components included:
Button
Icon
Grid
Layout
Space
Affix
Breadcrumb
Dropdown
Menu
PageHeader
Pagination
Steps
AutoComplete
Cascader
Checkbox
DatePicker
Form
FormModel
Input
InputNumber
Mentions
Radio
Rate
Select
Slider
Switch
TimePicker
Transfer
TreeSelect
Upload
Avatar
Badge
Calendar
Card
Carousel
Collapse
Comment
Descriptions
Empty
List
Popover
Statistic
Table
Tabs
Tag
Timeline
Tooltip
Tree
Alert
Drawer
Message
Modal
Notification
Popconfirm
Progress
Result
Skeleton
Spin
Anchor
BackTop
ConfigProvider
Divider
LocaleProvider
---
3. vux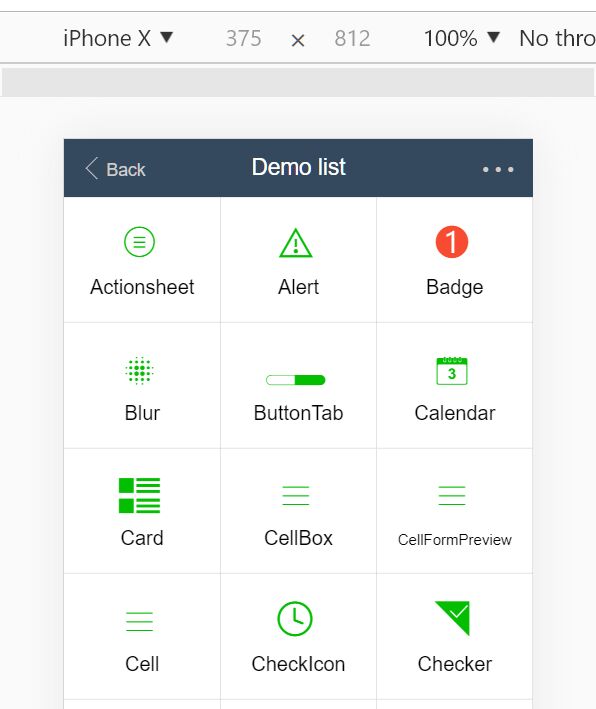 Vux is a collection of 78+ mobile-first UI components for Vue.js 2.x+ web apps.
Github Stars: 17.6k+
UI Components included:
Actionsheet
Alert
Badge
Blur
ButtonTab
Calendar
Card
CellBox
CellFormPreview
Cell
CheckIcon
Checker
Checklist
Clocker
ColorPicker
Confirm
Countdown
Countup
DatetimeRange
DatetimeView
Datetime
Divider
Drawer
Flexbox
Flow
FormPreview
Grid
Group
Icon
InlineCalendar
InlineLoading
InlineXNumber
InlineXSwitch
LoadMore
Loading
Marquee
Masker
Msg
Panel
Picker
Popover
PopupHeader
PopupPicker
PopupRadio
Popup
Previewer
Qrcode
Radio
Range
Rater
Scroller
Search
Selector
Spinner
Step
Sticky
Swipeout
Swiper
Tab
Tabbar
Timeline
Toast
VChart
ViewBox
WechatEmotion
XAddress
XButton
XCircle
XDialog
XHeader
XIcon
XImg
XInput
XNumber
XProgress
XSwitch
XTable
XTextarea
---
4. Mint UI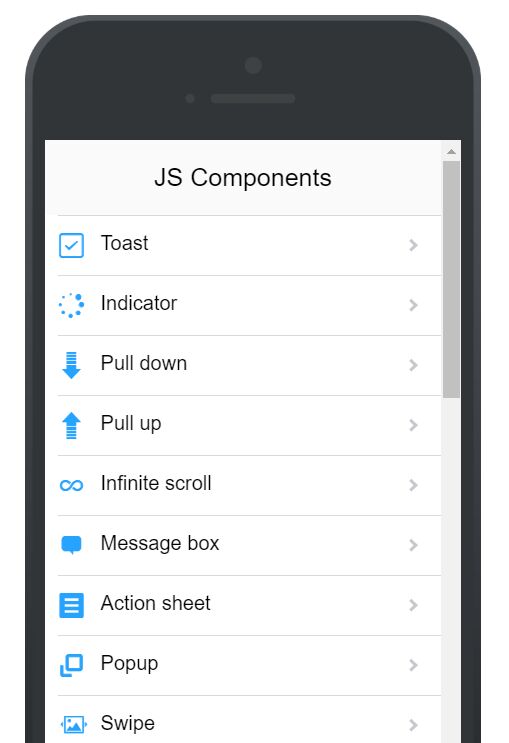 Mint UI is a mobile-first UI component library for Vue.js.
Github Stars: 16.5k+
UI Components included:
Toast
Indicator
Loadmore
Infinite scroll
Message box
Action sheet
Popup
Swipe
Lazy load
Range
Progress
Picker
Datetime Picker
Index List
Palette Button
Header
Tabbar
Navbar
Button
Cell
Cell Swipe
Spinner
TabContainer
Search
Switch
Checklist
Radio
Field
Badge
---
5. Naive UI
A fast and customizable Vue 3 Component Library.
Github Stars: 11.8k+
UI Components included:
Avatar
Button
Card
Carousel
Collapse
Divider
Dropdown
Ellipsis
Gradient Text
Icon
PageHeader
Tag
Typography
Watermark
Auto Complete
Cascader
Color Picker
Checkbox
Date Picker
Dynamic Input
Dynamic Tags
Form
Input
Input Number
Mention
Radio
Rate
Select
Slider
Switch
Time Picker
Transfer
Tree Select
Upload
Calendar
Countdown
Code
Data Table
Descriptions
Empty
Image
List
Log
Number Animation
Statistic
Table
Thing
Time
Timeline
Tree
Affix
Anchor
Back Top
Breadcrumb
Loading Bar
Menu
Pagination
Steps
Tabs
Alert
Badge
Dialog
Drawer
Message
Modal
Notification
Popconfirm
Popover
Popselect
Progress
Result
Skeleton
Spin
Tooltip
Layout
Legacy Grid
Grid
Space
Collapse Transition
Scrollbar
---
6. vue-material
Vue.js Framework – ready-to-use Vue components with Material Design, free forever.
Github Stars: 9.7k+
UI Components Included:
App
Avatar
Badge
Bottom Bar
Button
Card
Content
Datepicker
Dialog
Divider
Drawer
Empty State
Forms controls
Icon
List
Menu
Progress
Snackbar
Speed Dial
Steppers
Subheader
Table
Tabs
Toolbar
Tooltip
---
7. buefy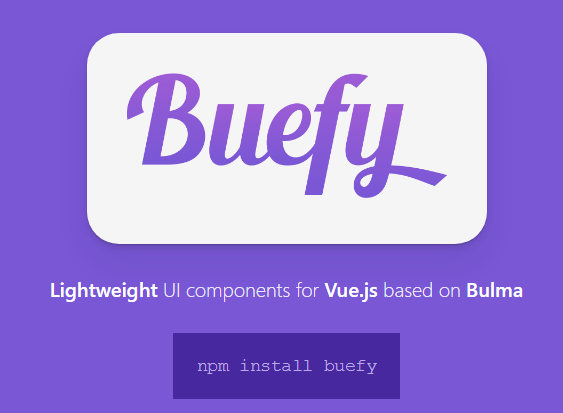 A lightweight library of responsive UI components for Vue.js based on Bulma framework and design.
Github Stars: 9.4k+
UI Components included:
Breadcrumb
Button
Carousel
Collapse
Dialog
Dropdown
Autocomplete
Checkbox
Clockpicker
Colorpicker
Datepicker
Datetimepicker
Field
Input
Numberinput
Radio
Rate
Select
Slider
Switch
Taginput
Timepicker
Upload
Icon
Image
Loading
Menu
Message
Modal
Navbar
Notification
Pagination
Progress
Skeleton
Sidebar
Snackbar
Steps
Table
Tabs
Tag
Toast
Tooltip
---
8. varlet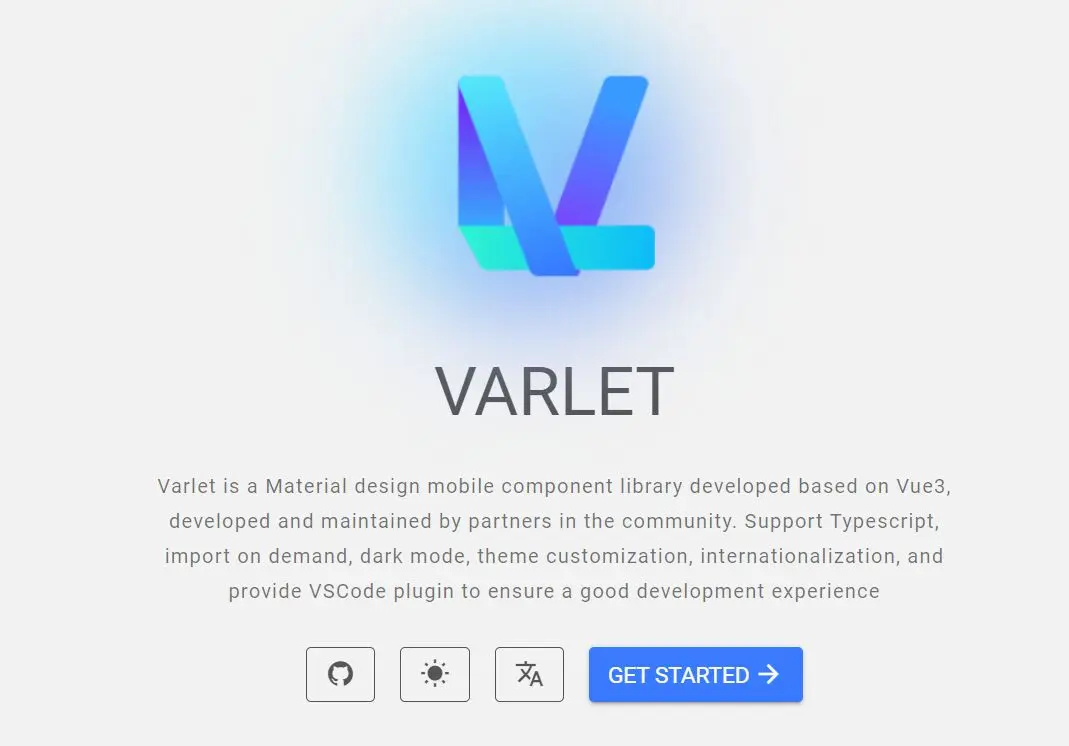 A Material design mobile component library developed based on Vue3, developed and maintained by partners in the community. Support Typescript, import on demand, dark mode, theme customization, internationalization, and provide VSCode plugin to ensure a good development experience.
Github Stars: 9.4k+
Features:
Provide 60+ high quality general purpose components
Components are very lightweight
Developed by Chinese, complete Chinese and English documentation and logistics support
Support on-demand introduction
Support theme customization
Support internationalization
Support WebStorm syntax highlighting
Support the SSR
Support the Typescript
Make sure more than 90 percent unit test coverage, providing stability assurance
Support dark mode
Provide official VSCode extension
---
9. primevue
PrimeVue is a rich set of open source UI Components for Vue.
Github Stars: 3.4k+
Features:
60+ open source components.
400+ UI premium blocks.
200+ icons.
And much more
---
10. Vue-Tailwind
A set of Vue components created to be customized to adapt to your application's unique design.
Github Stars: 2k+
---
Conclusion:
Feel free to download, install and use these UI component libraries in your next Vue.js project.
For small projects, I highly recommend you to download and use standalone Vue.js components, plugins, and directives. You can type the keyword in the search field on the top of our website and hit the enter.
See Also: